Friday Film Festival at Walkertown
Published 7/30/2022 by Jacquelyn
Catch up on some of the latest blockbusters at the library this summer. Throughout the months of June through August, we will be showing family friendly films on select Fridays. Bring the family for a fun afternoon as we take in films that have been released during the past couple of years. From heartwarming animated movies to live action explosion packed blockbusters, we'll cover it all. Families are also encouraged to bring light refreshments to really enhance the theater experience.
---
---
Friday, August 19 at 1 p.m.
Uncharted
Street-smart thief Nathan Drake (Tom Holland) is recruited by seasoned treasure hunter Victor "Sully" Sullivan (Mark Wahlberg) to recover a fortune lost by Ferdinand Magellan 500 years ago. What starts as a heist job for the duo becomes a globe-trotting, white-knuckle race to reach the prize before the ruthless Moncada (Antonio Banderas), who believes he and his family are the rightful heirs. If Nate and Sully can decipher the clues and solve one of the world's oldest mysteries, they stand to find $5 billion in treasure and perhaps even Nate's long-lost brother...but only if they can learn to work together.
MPAA rating:
PG-13 (Parents Strongly Cautioned)
Run time:
1 hour and 56 minutes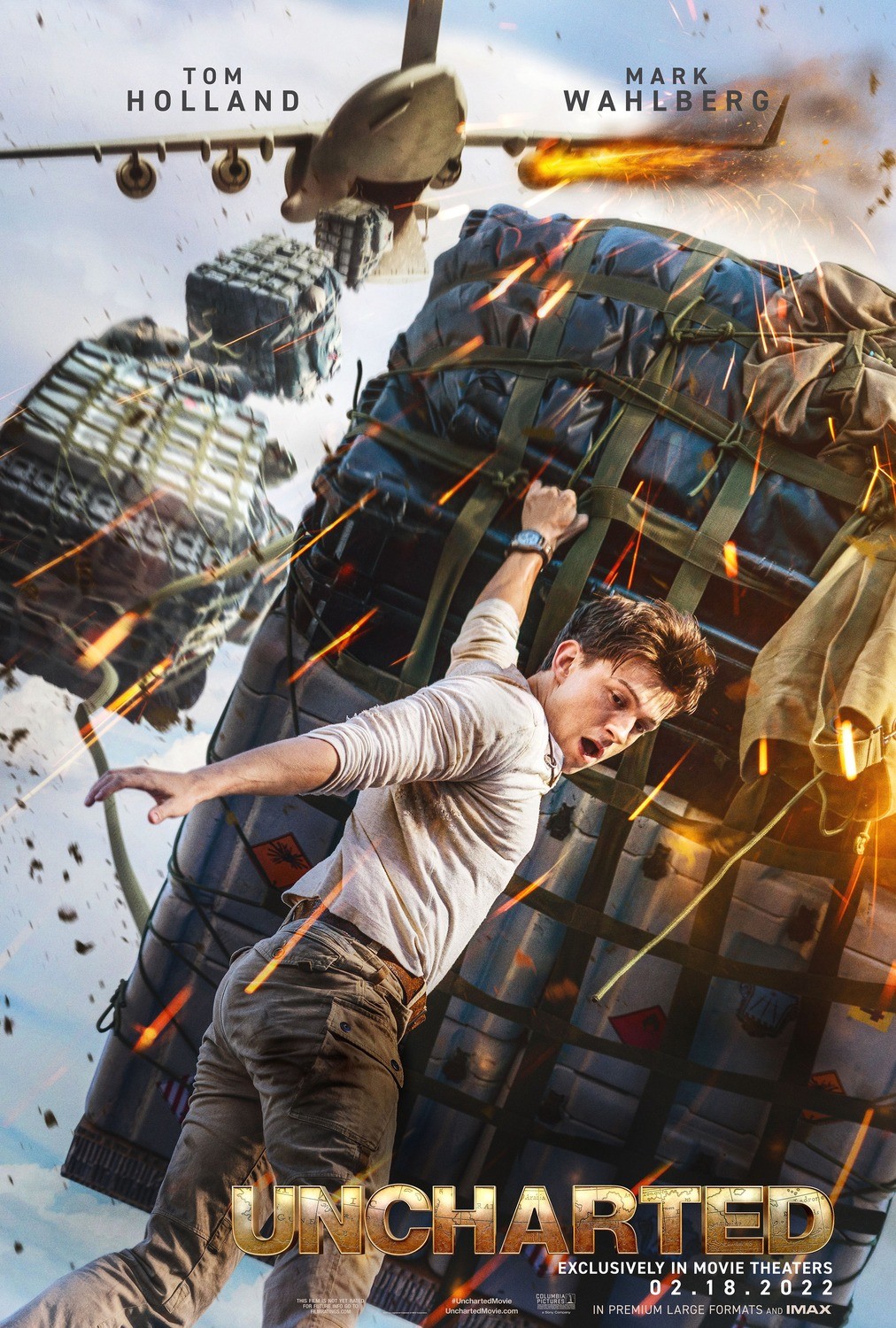 ---
Friday, August 26 at 1 p.m.
The Mitchells vs the Machines
An old school father and his plugged-in, filmmaker daughter struggle to relate as their family embarks on a road trip to her new college. Their drive is interrupted by a machine apocalypse that threatens to tear these unlikely heroes apart unless they can find a way to join forces and save humanity.
MPAA rating:
PG (Parental Guidance Suggested)
Run time:
1 hour and 50 minutes